Join Us to Do Something Remarkable and Be a Legend

Helping Talented Professionals Achieve Greatness that Will Inspire their Family and Friends www.RecruitingforGood.com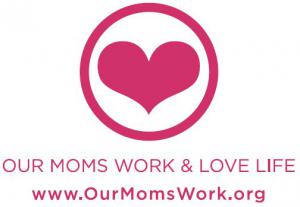 When Moms Love Life+Work the Party Never Ends…Inspired By Recruiting for Good
Recruiting for Good will share recruiting placements to help L.A. working professionals fund art projects, community projects, and amazing athletic feats.
Join to Be a Legend achieve something remarkable that will inspire your family and friends…and make a lasting difference…"
— Carlos Cymerman, Recruiting for Good Founder
SANTA MONICA, CALIFORNIA, UNITED STATES, October 9, 2018 /EINPresswire.com/ — Recruiting for Good is sponsoring fun social project 'Use Your Talent for Good,' to inspire L.A. professionals to do something remarkable that inspires family and friends, and makes a lasting difference. The staffing agency will reward referrals with funding for purposeful life experiences.
According to Recruiting for Good Founder, Carlos Cymerman, "We created 'Use Your Talent for Good' to give back to professionals for helping us stay in business all these years. We're Recruiting Legends who love to achieve something remarkable. Join us today to get started."
How to Use Your Talent for Good
Live in L.A., must be at least 25 years of age, with 3 years of professional work experience in Accounting/Finance, Engineering, IT, HR, Marketing, Operations, or Sales. And be ready to discuss 'what you want to accomplish' (art project, community project, athletic feat).
Attend one of our fun invite only Santa Monica Parties RSVP@WePartyforGood.com to get details (time and date).
Carlos Cymerman adds "Our life is the total sum of our experiences, we love to help professionals achieve something remarkable, that will inspire their family and friends."
About
Recruiting for Good is a socially progressive staffing company in Santa Monica, finding talented professionals great jobs, since 1998. Companies retain us to find the best talent in Accounting, Finance, Engineering/IT, and Marketing/Sales professionals. We reward referrals with fun life experiences. We sponsor www.OurMomsWork.org.
Our Moms Work is a Santa Monica based community service sponsored by Recruiting for Good; offering cost free personal career mentoring services. In 2019, coming out with funded services to offset the cost of running a business for mom entrepreneurs and business owners. Our fun mission…"When we love life…the party never ends." www.OurMomsWork.org
Carlos Cymerman
Recruiting for Good
3107208324
email us here
Visit us on social media:
Facebook
Twitter
LinkedIn

Source: EIN Presswire